About Us
The Parish of St. Ignatius Loyola is a vibrant faith community administered by the Society of Jesus (Jesuits). Located on New York City's Upper East Side, the Parish offers a wide range of ministries and welcomes new parishioners and visitors.
This site will provide you with a glimpse into our Parish life, which includes daily and weekly masses, celebration of the sacraments, education opportunities and, our service and music programs. All of these elements work together to nourish the spiritual development of our parishioners and to reach out to the larger community within the city.
Operating within the framework of Ignatian spirituality and the Jesuit tradition, we seek to answer the Lord's call in our shared ministry as a true community of disciples, gathered in prayer and worship, sharing the Universal Church's mission of evangelization and service.
News & Announcements
Of Interest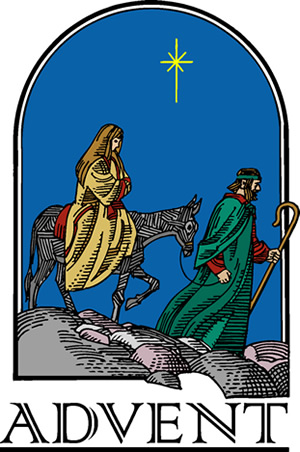 Daily Advent Reflection: December 17th
In this season of Advent, we are called to expand the horizons of our hearts, to be amazed by the life which presents itself each day with newness. We must learn to not depend on our own certainties, on our own established strategies, because the Lord comes at a time that we do not imagine. He comes to bring us into a more beautiful and grand dimension."
— Pope Francis
Whenever I think of the Annunciation, I think of Mary's surprise. How could she not have been surprised by the Angel Gabriel, who announces the Good News of the birth of Jesus? But I wonder: What did it look like? Did it happen precisely as recounted in Luke's Gospel? (It's possible that she passed along the sequence of events to the early church.) Or was it a mystical experience that could only be communicated through this story? However it transpired, Mary was surely surprised. God had amazing things in store for her. All that remained was for her to say yes. Can we say yes to the "God of surprises"? Can we allow God to usher us into, as Pope Francis says, "a more beautiful and grand dimension"? All that remains for us is—like Mary—to listen, to trust and to say yes.
— Rev. James Martin, S.J., Assisting Priest
.

Hospitality Ministers Needed for Christmas Eve and Christmas Day Masses
The Hospitality Ministry is in urgent need of hospitality minsters for our Christmas Eve and Christmas Day Masses.
If you are interested and available to serve, we invite you to sign-up at https://secure.rotundasoftware.com/l/enrollment/StIgnatiusLoyolaNYC.
To view our Christmas Eve and Christmas Day Mass schedule, click here.
.

Christmas and New Year Mass Schedule
Click here to view our full Christmas and New Year's Mass schedule, which includes the listing of music being sung at the Christmas Eve and Christmas Day Masses.
Copies are also available in the Narthex and the Parish House.

.

Church of St. Ignatius Loyola is now on Facebook!
Find us on Facebook to stay up-to-date on upcoming events and programs here at the Church of St. Ignatius Loyola.
Visit us at
https://www.facebook.com/churchofstignatiusloyolanyc/