Welcome!
Welcome to the Church of St. Ignatius Loyola, ministering to the Manhattan community since 1851. Entrusted in 1866 to the administration of the Society of Jesus, St. Ignatius Loyola Parish today continues to be staffed by Jesuit priests and lay men and women. read more
News & Announcements
Of Interest
Wallace Hall Family Mass Location Change
Sunday, January 22nd
Because of an event being held in Wallace Hall, the 11:00 AM Wallace Hall Family Mass for Sunday, January 22nd will take place in the Grammar School's McKinnon Hall.
We apologize for any inconvenience.




.

Revive: Faith Every Day
The Archdiocese of New York is launching an exciting mission and evangelization program called Revive: Faith Every Day in each of the parish clusters.
The three-day program for our cluster will be held on Monday, January 23rd through Wednesday, January 25th at Our Lady of Good Counsel, 230 East 90th Street.
During these evenings of reflection, hear God's Word preached, listen to the faith journey of others, and experience God in prayer and the sacraments.
Please visit http://www.FaithEveryDay.com for more information and to register. Registration is preferred, but all are welcome!




.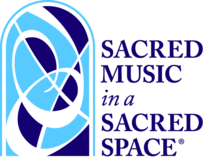 Estonian Philharmonic Chamber Choir - Music of Arvo Pärt
Wednesday, February 1st at 7 PM
The leading proponent of Arvo Pärt's music in the world, The Estonian Philharmonic Chamber Choir has won two Grammy awards for recordings of Pärt's works. Arvo Pärt is the most performed living composer in the world today. People of all religious faiths—and of none—find his music riveting and spiritually stirring.
Co-presented with the Arvo Pärt Project at St. Vladimir's Seminary.
Tickets: $35-$85
To purchase tickets,
visit https://www.showclix.com/event/estonian-choir-arvo-part


.

FORMED:
The Catholic Faith
On Demand
Discover all the best Catholic content in one place. Entertaining movies, enlightening programs, inspiring talks, and a great selection of popular ebooks.
To register:
- Visit https://formed.org/?code=JM4KZX
- Then, once on the FORMED site, click on the button marked Register: Sign up free using your parish code, which is located in the lower right-hand corner, and then enter our code JM4KZX (all uppercase letters).




.
Video: Sesquicentennial Celebration Weekend
On Saturday, October 29th & Sunday, October 30th, during our Sesquicentennial Celebration, we held, on those respective days, our Street Fair and Sesquicentennial Mass.
We invite you to look back with us with a photo presentation featuring highlights from that momentous weekend.